About Us
Linlithgow Logs is a company based in Linlithgow, West Lothian serving the local area as well as nationwide customers. It's run by me, Neil McGrory. 
I rent space at a local farm and have a network of suppliers across Scotland and England. Having started Linlithgow logs in 2021, my hope going forward is that the business will generate enough profit to be sustainable whilst offering a good value, reliable, delivery service in the Linlithgow area and now Nationwide.
I predominantly resell from wholesale suppliers and am constantly on the lookout for the best deals for my customers. That makes me independent and flexible and always looking to improve the business where I can.
All of my suppliers are woodsure accredited and as a result, everything is ready to burn.I truly believe all of the products I sell are of the highest quality.  If you are unhappy with anything please call me on 07742101647 and I'll do my best to put it right.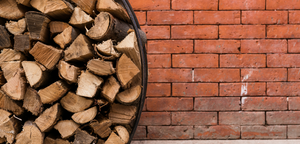 Linlithgow Logs
I now have two distribution channels. I will continue to fulfil all local orders myself from the stock I hold on a local farm. I like doing it and hope the local market benefits from the personal touch. For orders further afield I can sell briquettes and logs by the pallet through a dropshipping facility direct from source.

I have decided the simplest way to administer the pallet sales is to have the same delivery price included regardless of you being based in the Highlands, or the south coast of England, or anywhere in between.

The local deliveries within a 15 mile radius will be made in the evening or at weekends and I intend to maintain service levels of 10 days max for delivery. If you have any burning questions (do you like what I did there?) please call on 07742101647.

Thank you for your interest in Linlithgow Logs and I hope to be delivering to you some time in the near future.

- Neil
Why should you choose to give us a try?
I'm a local supplier of very high quality kiln-dried wood and briquettes. For local deliveries I will deliver the day after your order comes in if I'm unable to do it the same day.
When buying logs the two most significant factors which affect the heat output and how long they burn are the moisture content and wood species.

With modern kilns logs can be dried in days; self-feeding boilers keep temperatures steady within the kilns, and by monitoring humidity levels in real-time with drying programmes for each specific species, my suppliers can ensure the logs are always thoroughly dried and ready to burn.

Using wood that hasn't properly seasoned damages your flue, is bad for the environment and is largely inefficient as you end up having to burn more to generate heat. In the unlikely event that you are unhappy with your order I'll be very happy to talk it through with you to see if we can find asolution. My business relies on repeat customers so it's vital that you're happy with all aspects of the service.
HOW TO STORE KILN DRIED WOOD?
How you store kiln dried logs to ensure they remain in the same condition you bought them is actually very simple – especially if the moisture content is below 20%, as the kiln dry process changes the properties of the cells in the wood and inhibits their ability to re-absorb moisture from the surrounding atmosphere.

As the best method of storing your logs is somewhere with good air-flow and undercover, open-fronted log stores are the ideal solution, like the one in the picture above. Keeping logs in an enclosed space without room to breathe may quickly cause damp and mould to develop although this shouldn't be the case for Kiln-dried woods.
I've become a dab hand at making stores so please let me know if you would like something made for you.
Our Happy Customers!
Neil's been great!  The logs are good, always dry, and I love that he always gives a wee text half an hour before he arrives to say he's on his way.

Anne, Linlithgow
We've been using briquettes for 10 years. We were recommended the woodlets briquettes from Linlithgow Logs. Great product at a competitive price. We really like the way Neil keeps us informed on whats happening with delivery. It's nice to have that personal touch. Shipping cost being included is great for us as we're in the South of England. Keep going Neil!

John and Louise, Surrey
This is my 3rd order from here. The logs are consistent, the price is good, Neil does what he says he will.

Bill, Bo'ness